Latest News and Research
Find out the latest news about Spineology Chiropractic and information on how to improve your health.
We are always happy to hear what you have to say so be sure to leave a comment.
Read all News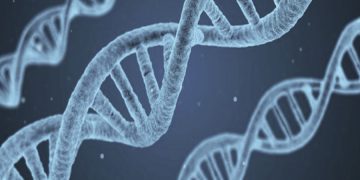 June 5, 2020
Find out how can chiropractic affect our genes and, specifically, our DNA.
Read Post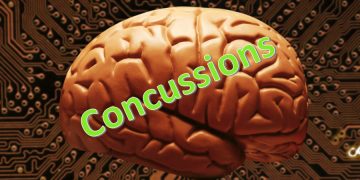 June 5, 2020
Concussions can be devastating to your health with not many options for help with recovery. Chiropractic can be helpful...
Read Post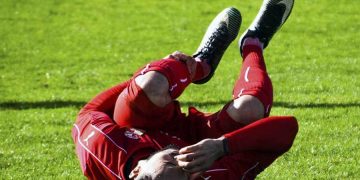 June 2, 2020
The anterior cruciate ligament (ACL) is one of the most physically, financially, and emotionally devastating sport related-related...
Read Post
About Us
Our team of highly trained professionals uses the latest healing technologies to restore you to pain-free health, quickly and easily. We thoroughly evaluate & treat all of the contributing root factors related to your issue. This includes, but is not limited to, your work and home stressors, overall body condition, nutrition, postural habits, and patterns that are held in your muscles and nervous system after years of abnormal spinal alignment.
Client Testimonials
"Dr. Kniffin is one of the most compassionate, knowledgeable, and best Chiropractors in the field. Every adjustment he delivers is very gentle, specific, and life changing . I suffered from Plantar Fasciitis for over a year and my previous Doctor recommended surgery. After seeing Dr. Dustin for only a couple of months, I was able to start walking without any pain and completely avoided surgery. Overall, he's great at finding and helping with whatever is bothering you. He's a true expert and blessing!"
Kim Rodriguez
Patient
"There are few able to match Dr. Kniffin's knowledge and passion in this field. Consider yourself in the best of hands when he recommends your individualized health care plan".
Christina Marie Jones
Very Knowledgable Doctor
"Went to high school with Dustin. Always knew he would go far. Having a child of my own now, he took the time out of his day to come take a look at my son and answer all my questions. I can already tell he's an amazing chiropractor and is going to do so well. Thank you again. We need more Dr's like this one!"
Carly Fletcher
Great with Kids!
"Our family has been so pleased with the results we have seen by going to Dr. Kniffin. He is very knowledgeable and attentive. I had described to him some of the issues we have seen our son struggle with and he said to bring him in. After his visit my 4 year old said 'Momma, I can smell.' Brought me to tears! So thankful for the doctor and his work!"
Elizabeth Tracy
So Thankful!
"Energy and passion is very evident. Dr. Dustin lives and breaths Chiropractic! Love how he does a full analysis and breaks down what's going on with my body, making it all make sense...and informative. The motion-type x-ray machine is amazing and second to none...very impressive equipment. The stiffness in my back felt better as soon as I left his office. I'll be back!"
Larry Pinkham
Energy and Passion
"Dr. Kniffin at Spineology Chiropractic is by far the best around! Went and saw him for the second time tonight and he explained a lot to me about my lower back that I did not know. He really helped me understand more about what is wrong with it and how he is going to try and help fix it. I highly recommend him to anyone that needs chiropractic work, I had totally given up hope until I went to him! This is only the second time and I can noticeably tell a difference! 5 star for sure, Thank you Dr. Kniffin!"
Logan Holmes
5 Star for Sure
"I've been seeing chiropractors for over 20 years, Dr. Kniffin is by far one of the best I've seen. He's gentle, takes his time, and answers all my questions so I understand what the issues are and how he's working on it. I love that he uses state of the art technology to get precise information, ensuring the best care. Tracy is always warm and welcoming, and the office has a comfortable Maine cabin in the woods feel."
Jed and Marie Kiernan
State of the Art Technology
"Dr. Dustin Kniffin is the best chiropractor I have ever been to. I have seen many over the years, and have never gotten any relief what so ever. Dustin is very upfront with what he can and can't do, and his knowledge and professionalism is unparalleled. I'm very grateful to him for the help he has provided me. Also a shout out to Tracy as well because she always has a smile, and genuinely wants you to get better. It's a great atmosphere at Spineology, we are very fortunate to have such a great resource in this part of Maine."
Pete Belanger
Very Grateful
Accepted Insurances
We are not in network with any insurance carrier. We will give you a reimbursement receipt at your second appointment that you can submit to your insurance carrier for reimbursement.